Indian regional films are an integral part of Indian Cinema which showcases various aspects of Indian life especially in regional areas. These films were the part and parcel folk culture and focuses on a particular region and its people. Indian Cinema has also flourished in various states of India and such films were produced in various regional languages. Generally, the centre of these regional films was headquartered at the State's Capital City and the language of these feature films are the local language of the state.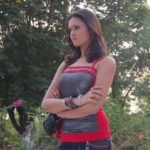 Chattisgarh is such an Indian state where movies were made in its state language which is the Chattisgarhi language. The movies produced in Chattisgarh are categorized under the specific name of "Chollywood". This is very unlike from the mainstream Cinema like Bollywood. Its theme, production, story and cause is quite regional. The Chattisgarh film industry (Chollywood) started to develop until the release of the first ever black and white Chattisgarhi movie – Kahi Debe Sandesh in 1965 which was directed and produced by Manu Nayak. Then came the movie called Ghar Dwar in 1971 but both these films did not made any name or success and this have resulted with no production of Chollywood movies till 30 years. In 2000, the release of Mor Chhainha Bhuinya has paved way for glorious growth of Chollywood industry. This film was well appreciated and did great business at the box office followed with many more super-hit movies which has made crores of money as profit.
Movie lovers who are fond of Chattisgarhi films can check out www.onlinefilmiduniya.com where they can check movie reviews and songs about Chollywood. You can take a sneak peak at the personal as well as professional life of Chollywood actors like Yogesh Agarwal, Anuj Sharma, Vijay Mehra etc.