onlinefilmiduniya.com | Updated:
South Indian Film Industry has always been an integral part of Indian Cinema forming into a rich legacy in areas of arts and culture. Among all the South-Indian film industry, there is a notable film industry which has flourished in the Indian state of Kerala known as Mollywood. It is devoted to the production of motion pictures in Malayalam language and this is quite popular with the Malayalam-speaking community in South India. It is having its base in the capital city of Kerala – Thiruvananthapuram since a large part of locations, studios, production houses and other facilities are present there. Mollywood is known in the international platforms for making movies using smart technical skills.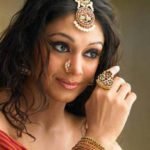 Mollywood is famous to produce movies which are globally acclaimed for its international awards. Some of the globally recognized films are Marana Simhasanam and Vanaprastham which was screened at the 1999 Cannes Film Festival. Moreover, other movies which have won international film awards are Elippathayam, Drishyam, Guru, Adaminte Makan Abu, Mukhamukham and many more. Slapstick comedy Malayalam films like C.I.D. Moosa, Meesa Madhavan, Meghamallar are few successful commercial films. Film lovers simply adores the acting skills and charms of the Malayalam movie personalities like Adoor Gopalakrishnan, Mohanlal, Mammootty, Dileep, Prithviraj, Dulquer Salmaan, Jayaram, Revathy, Shobhana, Lakshmi and many more top-rated Mollywood movie stars.
Mollywood as you know is the most sought after film industry in the world of Indian Cinema with millions of huge fan followers of the Malayalam language films. So, for the sake of the Mollywood fans a special online movie website – www.onlinefilmiduniya.com is there to cater to the entertainment needs of the Mollywood fans. Here they can check out the movie reviews and other information about the new released Malayalam movies and its songs. This website also provides information, news and biographies of the popular Mollywood actors and actresses. This is the great online destination where film lovers can get a glimpse of the great Mollywood world.